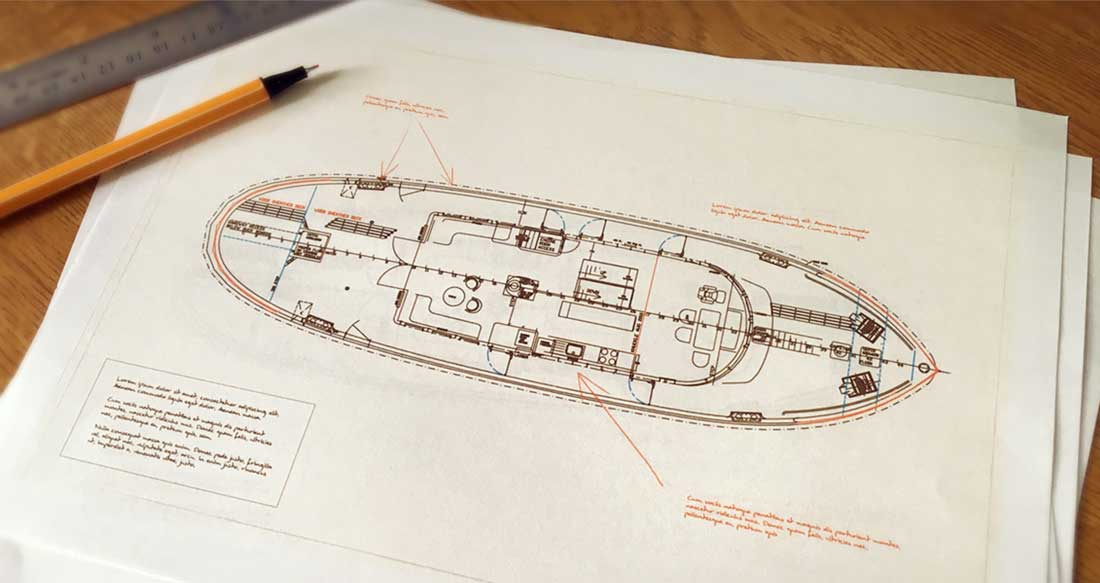 This yacht is designed as a home from home. There are just three comfortable en suite cabins below decks, with an open plan social living area on the main deck. The galley is an integral part of the living space with a third helm position nearby creating a social environment when underway.
Access to the enormous engine room is separate from the accommodation to avoid the possibility of fumes smells or heat entering the accommodation.
The advantage of heavy steel construction is that you may chose any internal layout to suit your needs – subject only to incorporating necessary watertight compartments.
Click the images below to see an enlarged version of the layout plans: